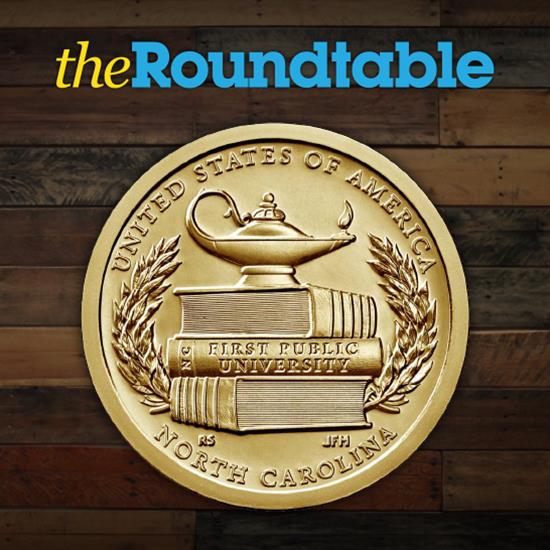 Tomorrow the American Innovation $1 Coin Program will continue its series with the release of the last $1 coin for 2021. Beginning at 12pm EST, the coins will be available in 25-coin rolls and 100-coin bags from both the Philadelphia and Denver Mints.
The twelfth coin in the multi-years series that started with an introductory coin in 2018 and has released four coins a year since will feature the great state of North Carolina. The aim of the program is to honor innovation and innovators by issuing coins for each of the 50 states, the District of Columbia and the five U.S. territories.
North Carolina's reverse will honor the concept of higher education for all as the University of North Carolina was the first public university to formally open when it assembled in 1795. It was the only public university to grant degrees during the 18th century within the United States. The design itself will feature a stack of textbooks with the words "FIRST PUBLIC UNIVERSITY" inscribed on the spine of the middle book. A lamp representing knowledge is seen atop the stack of books with olive branches seen on either side of them. "UNITED STATES OF AMERICA" and "NORTH CAROLINA" are also seen inscribed along the top and bottom arcs of the coin.
The obverse will be the same one seen on all the coins as it features a representation of the Statue of Liberty with the inscriptions "IN GOD WE TRUST" and "$1". There is also a privy mark in the form of a stylized gear symbolizing industry and innovation. The edge of the coins will feature the 2021 date as well as the mint mark (either "P" or "D" in this case) and "E PLURIBUS UNUM."
Source: U.S. Mint